[New Trends - Make up] • Limited Edition Essence - Good Girl/Bad Girl •
La prossima collezione del noto marchio di make up low cost,Essence sarà all'insegna delle contrapposizioni,da cui il nome Good Girl - Bad Girl.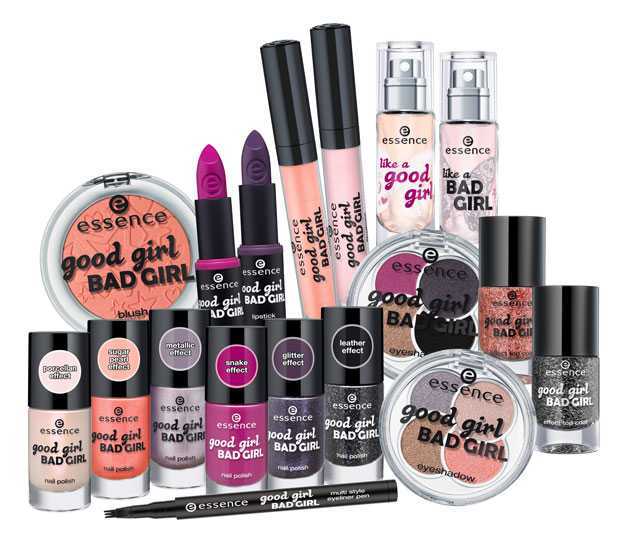 Una collezione make up che vede protagonisti due stili completamente diversi tra loro,ideata per realizzare sia look bon ton da brava ragazza che quelli più dark e punk per le "bad girl". Palette dai colori tenui e naturali si sfidano con le palette dalle nuance intense, dove viola e nero padroneggiano, mentre rossetti e gloss vengono indirizzati per i 2 diversi mood della linea limited edition.
Anche le unghie saranno protagoniste di questa nuova Trend Edition di Essence,un tripudio di smalti dai più svariati effetti perché le unghie non sono solo da colorare ma da esaltare con i più particolari finish. E non potevano mancare due nuove fragranze,ad un prezzo davvero low cost, ad avvolgere sia le brave che le cattive ragazze!




Palette ombretti 4 colori - 3.59€
– 01 hello sweetheart: rosa tenue, grigio, bronzo e pesca;
- 02
once i was an angel
: nero, bronzo, fucsia e grigio.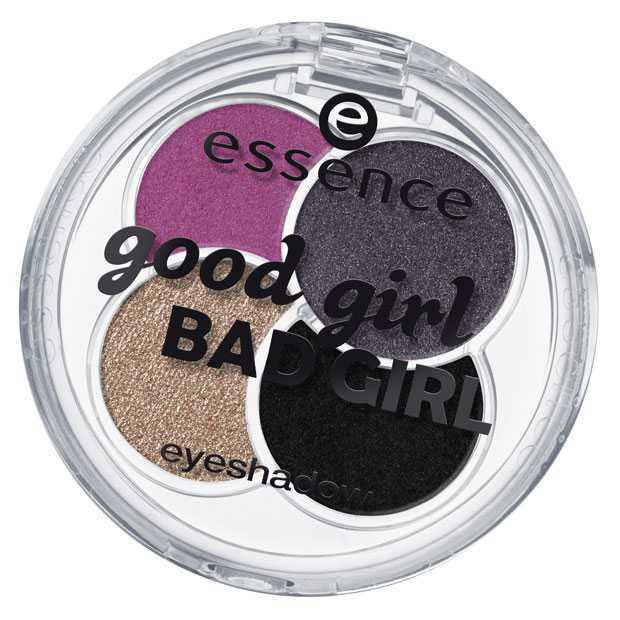 A colpo d'occhio,non saprei quale scegliere delle due,le trovo entrambe complete per un make up occhi davvero d'impatto,anche se si scelgono le nuance più tenui della 01

Eyeliner pen multi style - 3.79€
Ispirato alle case cosmetiche di lusso, Essence lancia l'
eyeliner
a punta multipla, in grado di creare diversi tipi di eyeliner da quelli più sottili e sofisticati a quelli doppi e punk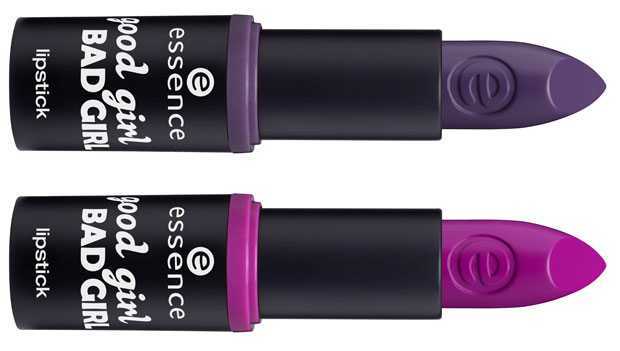 Rossetti - 2.89€
Con la nuova collezione,sono in
arrivo due nuove nuance di
rossetti iper pigmentati
:
it wasn't me
, fucsia intenso, e
caught in the middle
, viola scuro

Le Good Girl preferiscono il
gloss,
meglio ancora se è dai toni naturali, e in questa collezione troviamo un rosa confetto e un pesca:
hello sweetheart
e
good girls wear
peach
Blush - 3.19€
Per un tocco fresco anche in pieno inverno abbiamo questo
blush pesca cremoso
dalla texture setosa, che si adatta a tutti gli incarnati per un colorito sano e vivace
Smalto per Unghie - 2.49€
Le unghie con la collezione Good Girl Bad Girl Essence non solo si colorano ma prendono le più originali sfaccettature, dall'effetto ceramica alla pelle, dallo zucchero al metallizzato:
- 01 hello sweetheart, rosa porcellana;
– 02 good girls wear peach, pesca effetto zucchero;
– 03 who am i?, viola metallizzato;
– 04 caught in the middle, fucsia effetto serpente;
– 05 it wasn't me!, viola scuro glitterato;
– 06 once I was an angel, nero glitter effetto pelle.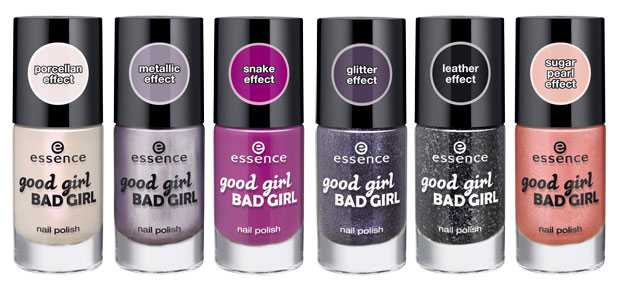 Top Coat - 2.49€
Se da un lato abbiamo gli smalti più particolari dall'altro vediamo dei top coat che lo sono ancora di più, con micropagliuzze all'interno che accendono qualsiasi tipo di smalto ci mettiate sotto:
– 01 hello sweetheart, arancio e pesca;
– 02 once i was an angel, nero e argento.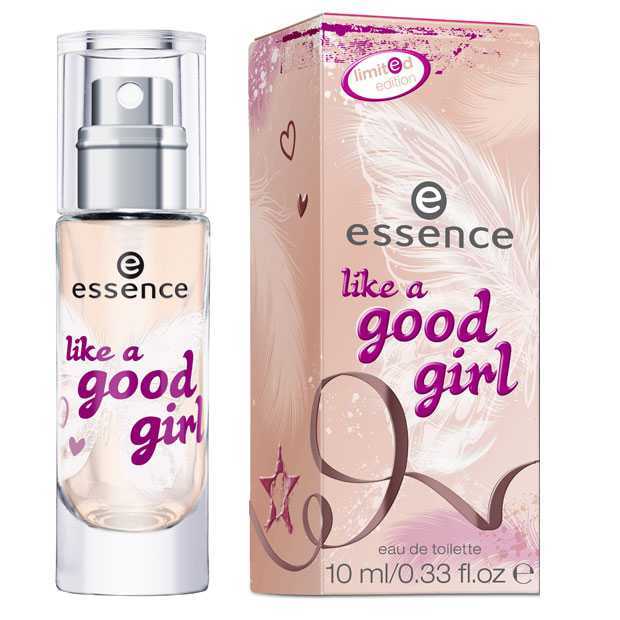 Profumo "Like a good girl" - 3.99€ per 10ml
Un profumo dolce e floreale pensato per le Good Girl che si apre con note di testa di bergamotto, pesca e pepe bianco che vanno ad unirsi in un cuore di fresia, giglio e rosabianco mentre sul fondo troviamo ambra, legno di cedro e vaniglia.
Le ragazze più forti e sicure di sé adorano i
profumi speziati
, e in questo caso troviamo in testa
pepe nero
,
pesca e zucchero
, un cuore di
rosa nero
,
fresia e gelsomino
che si chiudono su
cedro nero
,
caramello e muschio
.
La collezione make up Essence 2015
Good Girl Bad Girl
arriverà nei corner delle
Ovs, Coin,Scarpe&Scarpe
e tutti gli altri rivenditori Cosnova Beauty da
Gennaio 2015
.
E voi siete più good girl o bad girl?